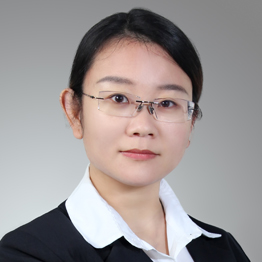 Weiweian Liu is an experienced sales manager with 6 years of sales experience and has used her expertise to help many customers buy the ideal product. He graduated from a teacher's college and used to be a teacher, but she was very interested in sales, so she resolutely engaged in sales positions until now, during which she has accumulated a lot of sales experience and knowledge.
Weiweian Liu often see the problem from the customer's point of view, some customers often do not know which products to buy when consulting, which will cause the purchase of products can not meet the needs or cause procurement costs rise, she through the learning professional product knowledge, combined with customer demand, to give customers better product recommendations, to help customers solve their problems, by many customers praise.
What customers evaluated about her?
Weiweian Liu was very professional, through her introduction I understood in great detail the products I needed and save me a lot of money, I am very grateful to her.
– Frank Foe
Leave a message for her