Ferrosilicon lumps from China are very cost-effective, so many users prefer to purchase Ferrosilicon lumps from China. The quality of different ferrosilicon lumps also varies, and the difference in the use of the effect is also very large, so when you purchase ferrosilicon lumps from China, you first need to clearly know the specifications of the ferrosilicon lumps you need to buy, then look for the right manufacturer to buy. This article is aimed at some users to introduce the 3 best Ferrosilicon lumps in China, is that you can understand in-depth, to facilitate the purchase.
Ferrosilicon Lump 75%
It is a very common ferrosilicon lump with Si≥75% and many users purchase ferrosilicon lump 75% from China. It is widely used in the deoxidizing process of steelmaking to quickly remove oxygen from the steel, reduce oxides and improve the purity of the steel. Ferrosilicon lump 75% is the best quality steelmaking deoxidizing material, has fewer trace elements and impurities, which can significantly reduce the impact of trace elements and impurities on product quality. Ferrosilicon 75% Introduction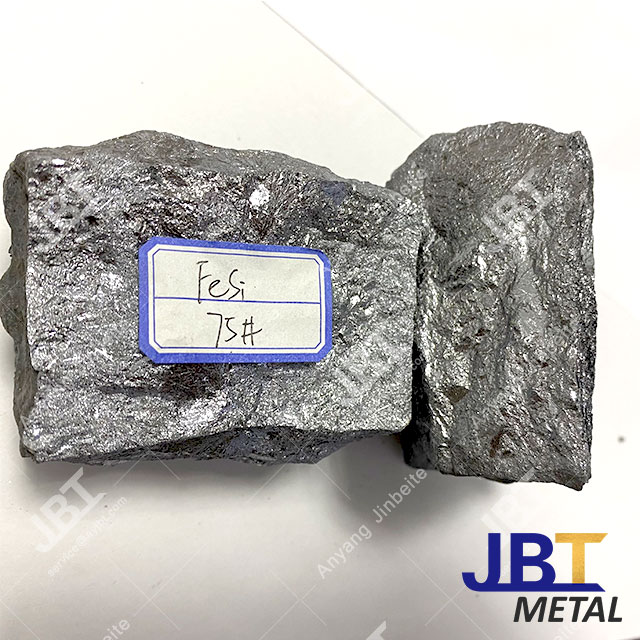 Ferrosilicon Lump 72%
Many users also source ferrosilicon lump 72% from China, which can be used in the smelting of high-quality steel. Meanwhile, it is often used in casting to enhance the inoculant effect and to improve the flow of the iron, significantly reducing the clogging of the spout. In the production of graphite castings, ferrosilicon lump 72% can promote the formation of graphite nuclei and improve the graphite distribution pattern. If you are a foundry, ferrosilicon lump 72% is the optimal raw material to use. Ferrosilicon 72% Introduction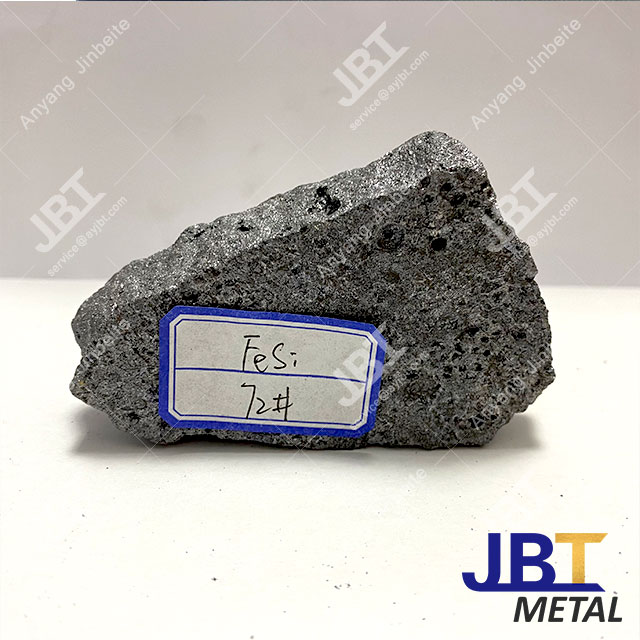 Ferrosilicon Lump 65%
Ferrosilicon lump 65% is more suitable for some common steelmaking needs, and it has a lower price compared to the former, making it a very economical raw material for steelmaking and foundry. Although it is ≥65% silicon, it is favored by many small and medium-sized steelmakers and foundries, so for these users, ferrosilicon lump 65% is still a better quality raw material. Ferrosilicon 65% Introduction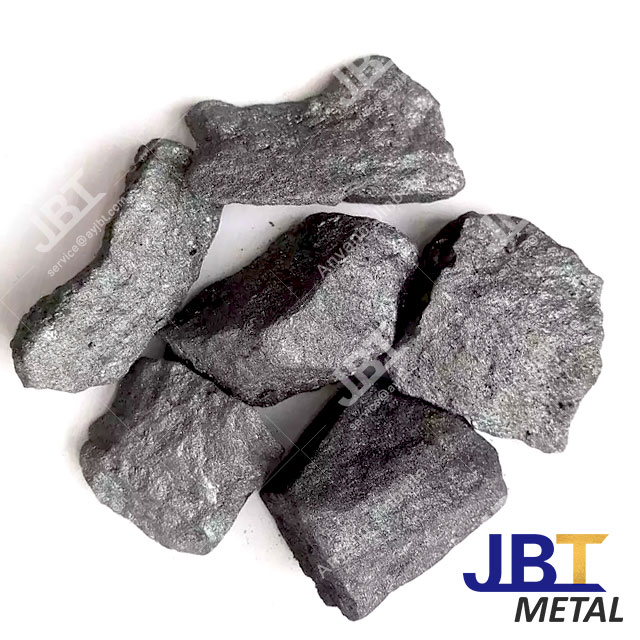 The above three best China ferrosilicon lumps are mainly divided into natural lumps and standard lumps. Natural lumps are whole ferrosilicon lumps smelted directly from an electric arc furnace, while standard lumps are ferrosilicon lumps crushed into certain specifications by hand according to users' requirements. In general ferrosilicon, we will provide 0mm~10mm, 10mm~30mm, 30mm~50mm specifications for users to choose from, of course, we also support customizing the specifications of ferrosilicon lumps you need. We strongly recommend you choose wholesale ferrosilicon so that you can get more discounts if you need to ask for samples for testing and trial before purchase, you can consult our customer service, also you can learn in the FAQ about ferrosilicon samples.